Working at BlueHeart Energy
BlueHeart Energy was founded in 2016 to apply thermoacoustics as a technology in heat pumps. Thermoacoustics is a disruptive approach to generate heat and cold, with potential to revolutionize the whole industry. Over the past five years, BHE has developed a thermoacoustic engine to power heat pumps in residential buildings. This so called 'Blue Heart' of a heat pump is sold to manufacturers. In the coming years, Blue Heart will have to be further developed and optimized. Besides this, we must set up our production and strengthen the relationships with our customers.
" You should not work at BHE if you don't like technology, need a lot of fixed structure and can't handle deadlines. You should work at BHE if you like a challenge and can work well in a team. "
Headquarters in Alkmaar

28 employees

Active in more than 10 countries

20% / 80%

Average age 38 years

Casual

Hybrid working
Growth possibilities at this company
The career growth path at Blue Heart Energy is not fixed. The company expects to grow fast in the coming years, generating opportunities for all those who are ready to assume new responsibilities. BHE supports training and courses, and sharing knowledge is very important among employees. The main advantage of the start up phase is that self-initiative is really appreciated, and you can create your own job. As Blue Heart Energy grows, you grow along with them.
Why work at BlueHeart Energy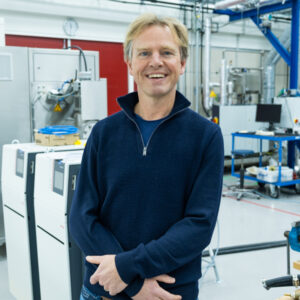 Michiel Hartman
General Manager
I founded Blue Heart because sustainable heating and cooling is one of the biggest challenges in the energy transition. Thermoacoustics is one of the game changers to make this possible. A complex technique with great impact which requires a great team with various specialties. Building Blue Heart on all these aspects is my big motivator.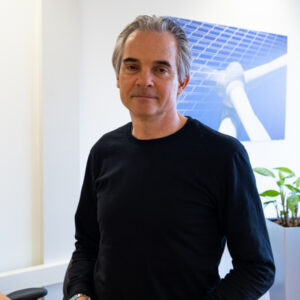 Haico Halbesma
Chief Financial Officer
Blue Heart's Energy goal to green the built environment in terms of heating and cooling appealed to me greatly. This combined with the opportunity to work with a multidisciplinary team on the complex challenge of applying this clean solution widely, bringing it to the market on a large scale and getting it produced in the Netherlands.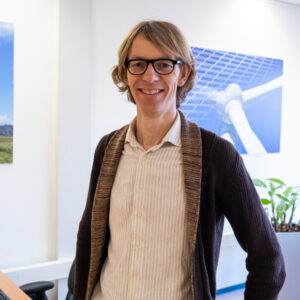 Roelof Schuitema
Technical Sales Manager
I was involved in multiple renewable energy projects including Blue Heart Energy's heat pump. When the project spun off into a startup, I seized the opportunity to work full time at Blue Heart. My work brings innovation, development and the application of sustainable technology together, with the entire company operating as a team. That's the ideal working environment for me, and that's what makes working at Blue Heart so great.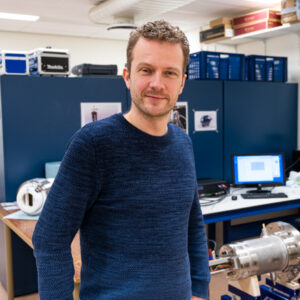 Frank Roet
Project Engineer
After a ten years in the oil and gas industry, I wanted to use my knowledge and experience to build something great. I like a dynamic environment, so a startup is a good fit for me. As an experienced development engineer, I can really do my thing here.
Jobs at BlueHeart Energy
What is our biggest challenge?
Thermoacoustics is a very complex technique. To bring this to a product, you need a multidisciplinary team that complement each other and that pushes the boundaries of what exists in terms of production techniques. BHE's biggest challenge is to bring the technology that we have developed and will develop together with our suppliers into the market in an affordable and mass producible way. Our customers are very big players: our success is their success.
'Becoming the proven dominant technology for heating and cooling all homes in the EU within three years.'
BlueHeart Energy